This article contains creative ways to sneak alcohol into festivals, concerts and outdoor events.
Some festivals allow you bring unlimited booze (thanks, Glastonbury!) but others have limits on how much you can bring whereas most gigs do not let you bring your own.
Use this advice responsibly.
Disclaimer: use these methods at your own risk!
10 Creative Ways to Sneak Alcohol into a Festival
Yo – party people!
Are you getting ready for an epic music festival weekend, but dreading the sky-high prices of alcohol inside the festival grounds? Well, fear not! We've got your back with some sneaky and creative ways to bring your own booze into the festival.
Let's face it, buying drinks at a festival can quickly drain your wallet, and who wants to miss out on the fun just because you don't want to fork out $15 for a lukewarm beer?
That's why we've put together some tips and tricks that will have you feeling like a secret agent as you sip on your own stash of adult beverages.
So, grab a pen and paper, and let's get started on our mission to save some money and have some fun while we're at it. Are you ready to learn how to become the ultimate festival booze smuggler? Let's go!
Method 1: Bracelet Hip Flasks
Food-grade stainless steal
Small funnel to fill it up
Discreet and stylish
Holds 100 milliliters
If you're like me, you know that buying alcohol at festivals can put a serious dent in your wallet. That's why I was on the lookout for a sneaky way to bring my own booze into the grounds, without getting caught.
Enter the Bangle Shaped Hip Flask Stainless Steel Bracelet Shaped Flagon – my new festival best friend! At first glance, it looks like a fashionable bangle, but it actually holds up to 3 oz of your favorite beverage.
I decided to put this bracelet to the test at my last festival, and I have to say, it did not disappoint. The stainless steel material is durable and discreet, and the flask itself is leak-proof, so I didn't have to worry about any embarrassing spills.
I also love how easy it was to fill up – I simply unscrewed the top and poured in my favorite liquor, then screwed it back on tight. The bracelet was comfortable to wear all day and I didn't feel like I was lugging around a heavy bottle of booze.
Of course, I was a bit nervous about getting caught with my sneaky flask, but the bangle shape made it easy to conceal and the bracelet itself looked like a trendy accessory, so I didn't stand out in the crowd.
Method 2: ICE Pack Hip Flasks
Leak-proof
Wide refill opening – funnel not required
Discreet ice packs
Holds up-to 800ml
With a combined capacity of 800ml, these flasks can hold up to 32 shots-worth of your favorite liquor. That's a whopping £112 saved at £3.5 per shot! And with two separate flasks holding 400ml each, you can even bring two different drinks along for the ride.
Not only are these flasks cost-effective, but they also look just like the real deal. No need to worry about getting caught with your booze, these flasks are designed to blend in with your other festival essentials. And with a wide one-inch opening, filling and refilling them is a breeze – no funnel necessary.
But what about leaks? Don't worry, these flasks are leak-proof and safe to use. Each flask features a full twist, double-walled cap to keep your precious cargo secure. And they're made from food-safe materials, so you can rest assured that your drinks won't be contaminated.
And if you have any issues with your order, the UK-based brand is ready to help. Simply send them a message and they'll respond quickly to fix any problems.
Method 3: Binoculars Hip FLask
Leak-proof
Wide refill opening – funnel not required
Discreet pair of binoculars
Holds up-to 16fl.oz of liquid.
With a large 16 oz capacity split into two 8 oz flasks, you can bring two different liquors along with you and enjoy your favorites without having to pay for overpriced drinks or wait in long lines. And with its super realistic design, this flask looks just like a modern pair of binoculars with a rubberized coating to enhance its authenticity.
Perfect for music festivals, concerts, sporting events, and games, this flask makes it easy to bring your favorite drinks with you anywhere. No more worrying about overpaying for drinks or trying to sneak them in with awkward or unreliable containers.
Method 4: Sunscreen Lotion Bottles
Leak-proof
Unlikely to be confiscated
Highly discreet – looks just like a real tube of sunscreen
Holds up-to 275ml of liquid.
These flasks are designed to look just like real lotion bottles, making them perfect for sneaking in anywhere without drawing any attention. With a large capacity of 9.7 oz per flask (equivalent to a 275 ml wine bottle), you'll have plenty of your favorite drink to enjoy without having to worry about paying inflated festival prices.
Made from food grade plastic and with a protective seal to prevent leaks, you can trust these flasks to keep your drinks safe and secure. And with a convenient funnel included, you can easily pour your drinks without any spillage or waste.
Method 5: Loaf of Bread
Choose a dense, consistent loaf of bread.
Cut a snug hole with a sharp knife.
Insert bottle, cover hole with bread, and wrap in plastic.
Ready to transport!
I recently tried the bread trick at a music festival, and it was a game changer. The process was simple: I purchased a dense, consistent loaf of bread and carefully cut a snug hole in the top.
From there, I was able to insert a bottle of gin and cover the hole with a piece of bread. I then wrapped the entire loaf in plastic and was ready to hit the font.
The best part? Security had no idea! The bread loaf looked completely unassuming and passed through their checks with ease. I was able to save a ton of money by not having to purchase drinks, and was able to enjoy my own personal stash of booze throughout the festival.
I highly recommend giving the bread trick a try for your next festival or event. It's a fun and cost-effective way to enjoy your favourite drinks without breaking the bank.
So, grab a loaf of bread and get ready to party like a rockstar!
Method 6: a Camelbak or hydration bladder
Leak-proof
Discreet
Food-grade plastic
Holds up-to 3ltrs of liquid
This hydration bladder is a game changer for anyone who loves to stay hydrated while on the go. The bladder is made from high-quality TPU flexible food grade material that is BPA-free, ensuring that your drink remains taste-free and odour-free.
Plus, it has undergone a bearing pressure test to ensure it is leak-proof and ready to use. The upgraded soft mouthpiece with easily accessible ON/OFF valve prevents leakage, and the quick-release tube is detachable for easy cleaning.
The bladder's large opening makes it easy to fill and refill, and even allows for the addition of ice cubes to keep your drink cool. With its leak-proof technology and easy-to-clean design, this hydration bladder is perfect for any outdoor activity or music festival.
Method 7: Secret Umbrella Flask
Leak-proof
Discreet – no one will know it's not a real umbrella!
Food-grade plastic
Holds up-to 9 oz (266 ml) of liquid
This handy little gadget looks and feels just like a real umbrella, but instead of shielding you from the rain, it's designed to hold up to 9 ounces (266 ml) of your favorite drink. It even comes with 3 leak proof lid seals to ensure your booze stays safe and secure.
Not only is the BoozeBrella perfect for sneaking in your own drinks and saving money on overpriced festival drinks, but it's also great for outdoor sports events and other occasions where you want to enjoy a cold one without anyone knowing.
And don't worry about safety or quality, the BoozeBrella is made from FDA-approved food grade materials and comes in black or black with white polka-dot. So, go ahead and add a little fun and convenience to your next festival experience with the Smuggle Mug BoozeBrella!
Method 8: Wear a special booze-smuggling bra
Comes in sizes: S, M, L and 3 colours
Discreet – no one will know it's not your real boobs!
Holds up-to 750ml ml of liquid
Firstly, the WineRack is no lightweight when it comes to carrying your drink. It can hold up to 25oz or 750ml of your favorite cocktail, giving you enough liquid courage to last through any event. And the specially designed bladder makes sure your secret is safe and sound.
But wait, there's more!
The WineRack is designed to be comfortable to wear, with adjustable straps that can be adjusted for both waist and shoulder wear. The specially designed bladder is made of soft material that contours to the body, ensuring a comfortable fit.
It really feels quite similar to a normal sports bra – but when you're wearing it you'll be very conscious of the liquid slooshing around on your chest! Just play it cool and act natural ?
It isn't just limited to wine – you can fill it with any booze of your choosing. Vodka, tequila, rose, prosecco, rum, you name it, the WineRack can handle it.
Lastly, the WineRack is available in a range of new colors and designs, so you can find one that suits your personality and occasion.
Method 9: Wine Bags
Discreet and convenient
Easily tucked beneath clothing
Wine bags are a discreet and convenient way to sneak booze into events.
They come in different sizes and designs, allowing you to carry a full bottle or more of your favorite drink. Some wine bags are made from high-quality materials that are leak-proof, odor-free, and taste-free, ensuring the integrity of your drink.
They are also designed to be adjustable for your comfort, with waist and shoulder straps that can be customized to fit your body.
Wine bags are not limited to wine, and can also be used to carry other spirits such as vodka, tequila, rum, and more. Finally, they come in a variety of colors and styles, making them a fashionable accessory for any occasion.
Method 10: Inside your wellies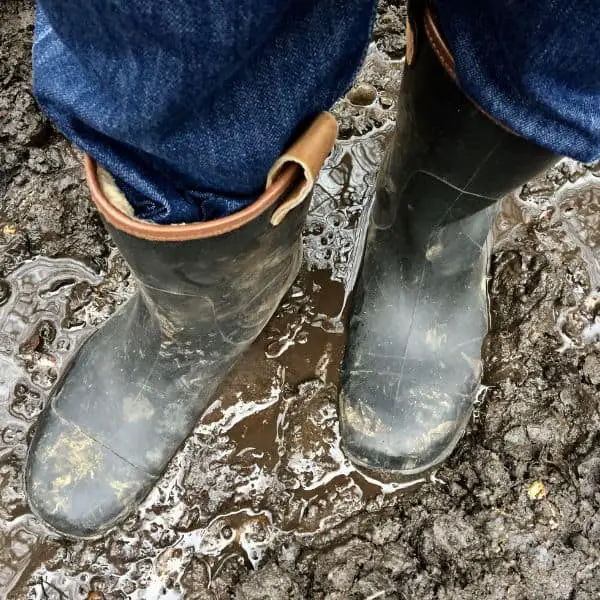 You can sneak small cans or miniatures into festivals in your wellies!
Discreet – no one will think to check
Pros:
Large capacity: Regular wellies have plenty of space to hold multiple cans or bottles of your favourite drink.
Discreet: Wellies can be a subtle way to bring alcohol into an event without drawing attention to yourself.
Durable material: Most wellies are made from sturdy, waterproof materials that can withstand wear and tear.
Variety of styles: Wellies come in a variety of styles and colours to suit your personal taste.
Sealable tops: Many wellies have tops that can be sealed or tightened to prevent leaks and spills.
Hands-free: Once the wellies are on, you can keep your hands free to carry other items or dance.
What are Diversion Safes?
Final Thoughts
Well, there you have it folks! Ten creative and effective ways to sneak alcohol into music festivals. Now go out there and enjoy your festival experience to the fullest! But remember, always drink responsibly and never overdo it.
Cheers!